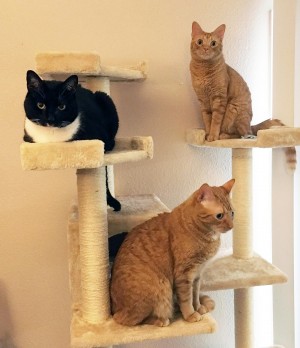 Today, April 11, is National Pet Day. While this may not be a major, widely-recognized holiday, the love we have for our companion animals is worth celebrating every day.
Especially in the current Covid-19 pandemic crisis facing everyone on this planet, pets can provide their owners with much-needed emotional support and cherished companionship.
I know our cats have been providing essential services: comforting snuggles and improv comedy entertainment are helping us tremendously as we stay #saferathome. On behalf of our three sweeties here at home, we wish everyone a very happy National Pet Day!